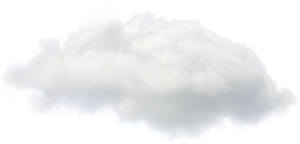 ABOUT US
Born out of the pandemic lockdown, Scott Hammons (Bourbon Ballet, Tunnel) and guitarist Brian Buzard (No Rabbit No Race, The Union Throttle) united to form American hard rock band Lola Vain.  
Buzard (Phoenix, AZ) and Hammons (Nashville, TN) linked up when they were both recruited to play some one-off shows in Phoenix and their musical connection was immediate. They began creating their music remotely using Brian's studio to put everything together. In addition, they've enlisted powerhouse contributors like Hammond B3 queen Marine Lacoste (Uncle Kracker), drummer Ken Mary (Great White, Flotsam and Jetsam) and bassists Chris Catero (Marty Friedman, Bourbon Ballet) and Pete Griffin (Steve Vai, Zakk Wylde). 
Both Brian and Scott come from musical backgrounds. Scott's father played drums and was in a band when Scott was growing up. He gravitated towards playing the drums as well and then eventually began writing songs and singing. Scott was influenced a lot by early 70s music like Bad Company, Tom Petty, The Eagles, Rod Stewart and Styx. He also found Queen to be an influence due to their many different styles of songwriting. 
Brian comes from a large, musical family having 9 siblings. He grew up listening to the Rolling Stones, Led Zeppelin, KISS, and AC/DC and began playing the drums, using pots and pans in the kitchen to practice. His parents eventually set him up with piano lessons and a humble looking drum set. He began playing guitar at 12 and was obsessed with playing and practicing. Brian has found his musical inspiration to be both Malcom and Angus from AC/DC as well as Brian May, Randy Rhoads and George Lynch. 
Brian and Scott both write songs, inspired by their life experiences. While Brian finds it therapeutic and introspective—Scott leans towards energetic, positive and upbeat vibes while writing songs. The way Scott writes has shifted Brian out of his comfort zone and in his mind, is exactly what he needed to "get off dead center". They have found that they're a great team because they push each other to go beyond the basic limits of songwriting. Scott is also inspired by great songs he hears, which brings out emotion and creativity in himself.    
Brian and Scott share a similar vision for Lola Vain. "What if we could write some big rock songs—like Tom Petty, The Cars, Def Leppard, The Tubes and J. Geils?" While seemingly a daunting task, it was possible with the mashup of both Brian's and Scott's influences and their process of writing songs. Scott generates the initial idea of a song and is constantly working on new songs, while Brian is in the studio adding layers. They have both a great friendship and a very productive partnership. 
Lola Vain currently has a new single and video, "I'm Alive" out now amassing over 38,000 streams and 115,000 views respectively in 2 months.  Their second single "Dirty, Filthy, Crazy" will be released at the end of October and third single "Merry Go Round" will release in early 2023. They are also putting together their live band and plan on playing shows in 2023.